We can never emphasize enough on the importance of the birth of a girl child taking notes of their caring nature and the way they consider little details to benefit their parents. Narrowing it down to the religion Islam, there are way higher stakes for the daughters as they are given proper rights right after they are born and throughout their lives. Keeping from the Muslim baby girl names is another horizon that asks for attention when the daughter is to be brought up. Long story short, just as people put in enough effort in naming the boys, the same efforts should be put in to carry out the same rights debate.
Just as beautiful the daughters are, their names should also be kept while the traits of Muslim daughters are. They are the blessings from Allah Almighty and Allah himself has taken the responsibility of the daughter in a Muslim household. So when it's about the blessing from Allah, they should be named beautiful as well.
There are tons of Islamic names found in the history of Islam that can be taken up to make a conscious and proper choice or the Muslim girl and these names turn out to be properly accurate, having no doubts. There are other names as well which you can choose to have a modern outlook at the Muslim baby names as well.
The name chosen for today is Haya which belongs to the Arabic origin which can tend tao have different meanings. As for this name, we take it in the context of Arabic origin with the meaning of modesty. The name is linked to Friday as a lucky day and number 4 as a lucky number. It is appropriate to name your child in all terms.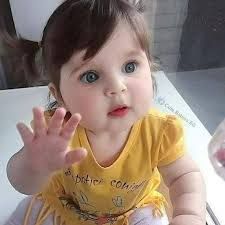 .