One can never be enough thanks to all the blessings of Allah. The most important and beautiful blessings of Almighty are ones' children. Children are the continuation of their parent's ancestry. It is obligatory in Islam to raise children properly and it is the responsibility of the parents to do so. Children are honest and most beautiful. Our Prophet Mohammad (PBUH) loved children from all His heart and counseled all the Muslim ummah to treat children with love and care.
A name is the basic identification of a person and it should be according to the Islamic guidelines. It is a Sunnah to choose Islamic names for the children within seven days after birth. Some people prefer naming their child after Almighty's name and the other prefers to go with our Prophets names.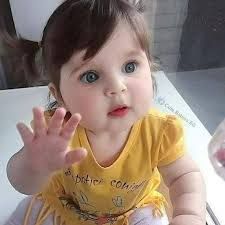 Our prophet Mohammad (PBUH) said;
"It is the responsibility of every father to give his children a good and meaningful name."
Our holy book Quran has given all the information regarding the names of a child.
In the best intention for your child, you have to keep in mind that you leave no stone unturned that is necessary for having the best name for your child.
Among the popular Muslim baby names, Inshara is the name chosen for today which can be held better for Muslim daughters but first it needs to be seen what meanings and origin the name bears. The name derives from the Arabic and Hindi origin both but for self convenience, we chose the Arabic ancestry. This name means joy or delight or the one that leads towards wellness. Tuesday accounts to be the lucky day for the name Inshara and the number 8 seems to be lucky. These astrological details can prove to be helpful